Read about our news and get great deals
At Les Moulières Campsite
Deals for a cheap stay at our campsite
Special offer
Deals
We do not currently have any deals.
Campsite news and events
News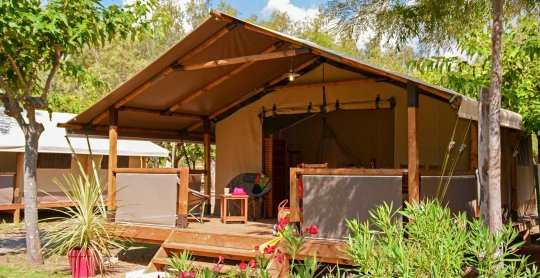 See our new rental accommodation
Kenya lodge tents
Head off on an adventure without compromising on comfort in our Kenya lodge tents.
If you want to enjoy a quirky holiday without having to bring everything, you will love our safari-style Kenya tents with their camping spirit.
Our Kenya lodge tents embrace a sense of adventure and exploration in style.
2 bedrooms (sleeps 5)
Fully-equipped kitchenette
Large deck with awning and outdoor furniture
No water supply but toilet block nearby